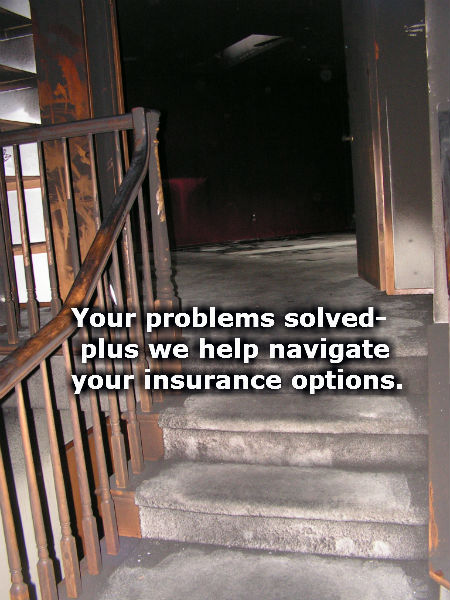 Fire & Smoke Damage
It's the best way to get emergency service or schedule an appointment.
Once at a fire scene, we will test the soot to determine which type of smoke damage occurred.
Cleaning procedures will be based on the information identified during the pre-testing.
​
Types of smoke damage that we fix for homeowners and commercial properties:
Wet smoke residues: Result from smoldering fires with low heat. Residues are sticky, smeary and with pungent odors. Smoke residue can be difficult to clean.
Dry Smoke Residues: From fast burning fires at high temperatures. Residues are often dry, powdery, small, non-smeary smoke particles.
Protein Residues: Virtually invisible residues that discolor paints and varnishes. Protein residues also create an extremely pungent odor.
Other Types: Tear gas, fingerprint powder and fire extinguisher residues may also require smoke damage cleanup and restoration.
Fuel Oil Soot: Furnace puff backs distribute fuel oil soot.
Maybe you're not sure how to choose a company to fix the mess after a fire or smoke damage. Keep in mind that insurance companies don't require any specific company, you can choose who you work with. Call if you have questions.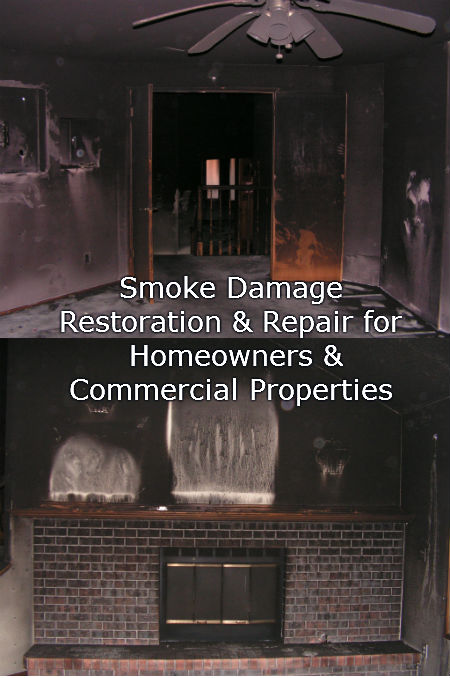 …it's the best way to get immediate service or schedule an appointment.
DID YOU KNOW: Most insurance policies have a clause that excludes them from financial responsibility if they feel that the policy holder ignored the situation promoting further damage.
Your home or business could have been wet for a month, but as soon as you are aware of the damage, it is your responsibility to take action.
Calling First Response is considered action taken by the insurance company.