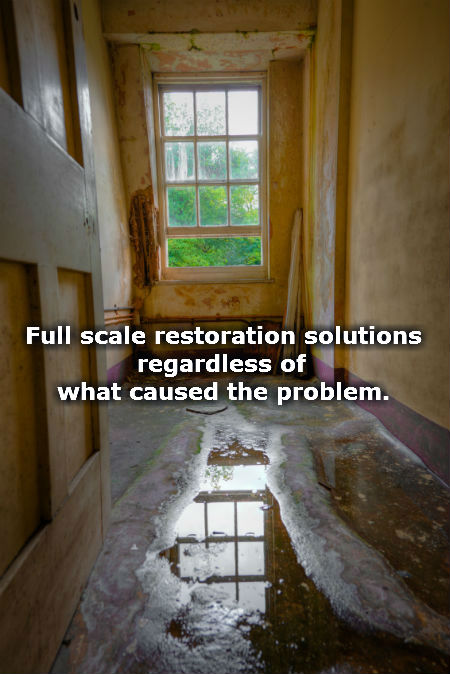 Emergency Water Damage: Extraction Drying & Restoration
Water Damage Repair problems? CALL NOW for immediate service or schedule an appointment.
​Safe drying, deodorizing, and sanitizing the areas flooded or damaged by water or sewage.
​
Our Water Damage repair trucks are available around-the-clock so you can rest assured that your emergency is handled with the urgency it deserves.
Water Damage Equipment used in Homes and Businesses
Moisture detectors, hygrometers, infrared camera, and other meters measure the extent of moisture saturation.
​Snake cameras may be used to identify water location.
Commercial dehumidifing equipment.
​Infrared cameras can look inside walls without any holes.
​Commercial air moving equipment.
​Submersible gas-powered and electric pumps for continuous pumping of high-level water.
​Truck mounted extraction units perform efficient water removal.
​Commercial air moving and drying equipment.
Some water damage is the result of a fire, we handle that too.
Make sure it's done right the first time!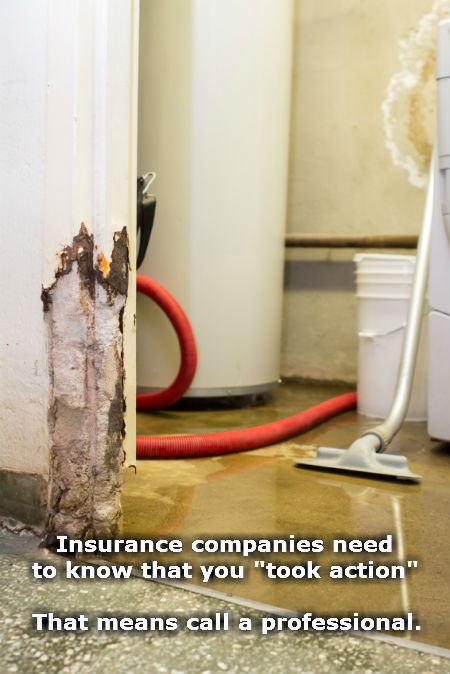 We help make sure your damage is taken care of in the beginning.
Sanitizing Agents, Germicides, & Anti-Microbial Treatments​
Deodorization products control odors from excessive moisture.​
Sanitizing products stop the growth of bacteria, fungi, mildew, and other harmful micro-organisms.​
​Hi-Tech Drying Equipment​
Drying equipment helps prevent swelling and warping of floors, walls and furniture.​
Industrial grade dehumidifiers minimize secondary water damage.​
High-speed air movers create airflow across walls, carpets, pads and furniture, evaporating moisture that would otherwise create additional damage to your home or belongings.​
Many water damage situations call for the state of the art equipment and training that only First Response Water Damage can provide. If you're wondering about how Insurance Companies look at water damage and flood damage call us, we've been doing this for 20 years.

…it's the best way to get immediate service or schedule an appointment.
DID YOU KNOW: Most insurance policies have a clause that excludes them from financial responsibility if they feel that the policy holder ignored the situation promoting further damage.
Your home or business could have been wet for a month, but as soon as you are aware of the damage, it is your responsibility to take action.
Calling First Response is considered action taken by the insurance company.

We service homes and businesses from Auburn to Everett and out to Sammamish. When it comes to water damage repair, smoke damage, and odor removal you want it done right the first time.